MEROL ME-819(Code :R-04)

1.Long term rent: ¥600/ months(contain coffee powder 1 pound)




2.Short term rent: ¥500/ days(contain coffee powder 2 pound)




3.Equipment deposit:¥3500

4.Price to Buy ¥3,299.00



5.Various coffee beans / powders, all instant roasting; And monthly distribution(free express delivery) coffee/red tea powder and raw materials according to demand




6.If the price of coffee beans is announced on the company's website, the excess must be purchased from the company's raw materials and must not be purchased from other suppliers. However, the purchase volume can be based on the actual consumption demand of the company.





MEROL ME-819
Feature:

One-Touch
coffee – chocolate – cha
1 kg coffee beans
1 kg chocolate
1 kg cha
100 cups/hour
2 coffee cups simultaneously
Hot water
Steam knob
12 direct selections
Water supply only
Parameter:



Model No. ME-819

Rated voltage: 220V/50HZ

Rated power: 1250W

Weight: 11.8 kg

Number of dregs: 80

Soybean box capacity: 1000g

Water tank capacity: external water source

Export height: adjustable 80-140mm

Product Size: 422 * 280 * 446 mm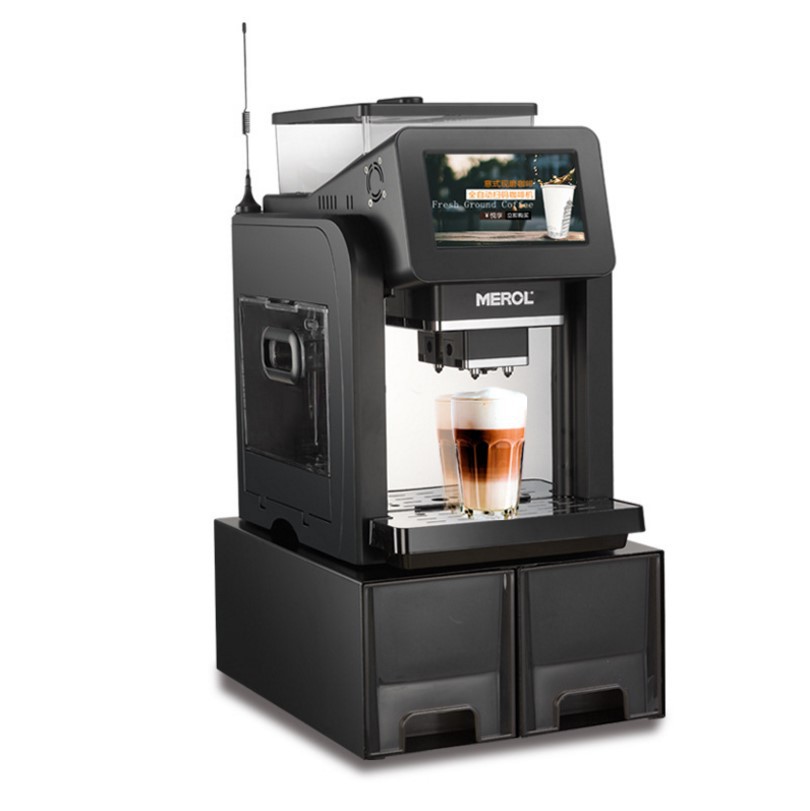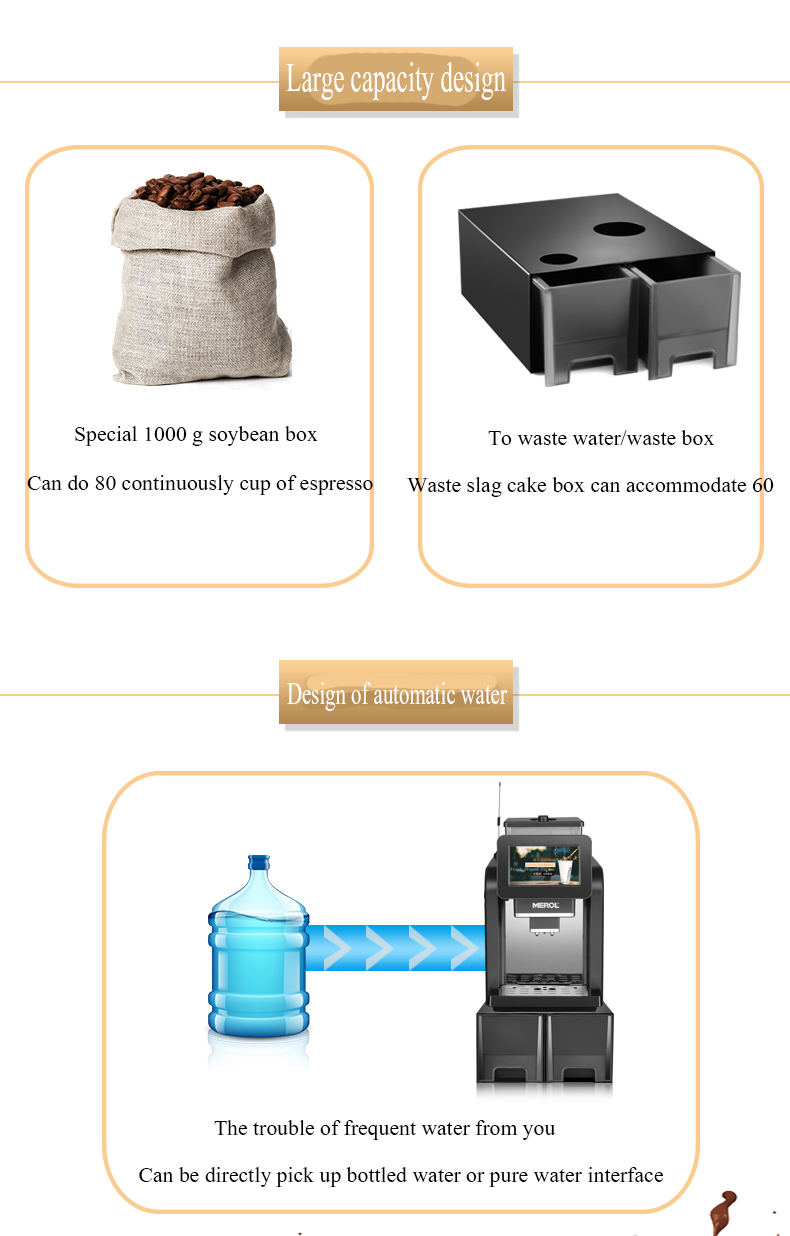 CLICK HERE LINK FOR MORE DETAILS
视频连接
Specifications:
One-Touch
coffee – chocolate – chai
1 kg coffee beans
1 kg chocolate
1 kg chai
Weight: 37 kg
100 cups/hour
2 coffee cups simultaneously
Hot water
Steam knob
12 direct selections
Water supply only
Dimensions: 400mm (W) x 750mm (H) X 600mm (D)
If you work in a large office and only the best will do, then the Kalea fresh milk is the coffee machine for you. This office coffee machine not only has two grinders and hoppers but has a third hopper, which can be used for chocolate-based drinks and Chai. The Kalea is fully automatic, programmable and easy to use. It produces a range of beautiful coffees, cup after cup.
Price to Buy $9,000.00 + GST
Rent this Package from $70 +GST Per week that including free maintenance and repairs as required.
Our coffee prices start from $32 per kg. With every 1 kg, you get 100 cups of coffee.
There is no paper work or lock-in contract and no setup cost the only thing we ask in order to receive this great deal is that you buy your coffee beans from 7 Grams Coffee.